Ten frames is a great mathematical tool for teaching numbers sense to kids from preschool to higher grades and using numbers in counting, addition, subtraction, frames coloring, etc.
In this post, you can find free blank ten-frame and double ten-frame templates that you can use in multiple ways. Some ten-frame templates are large with wider boxes that you can use in more creative ways with children such as playdoh, stickers, beads, rocks, blocks, and so many other options.
Some templates can be used to add your own number, while some are premade worksheets that are free to download. Some of the worksheets go up to basic counting from 1-10, whereas some worksheets are created with double ten frames to go up to 1-20.
This page may contain affiliate links. Please read our disclaimer for more information.
Ten frames Template and Worksheets
Large free ten frames template
4 ten frames free template
Double ten-frame template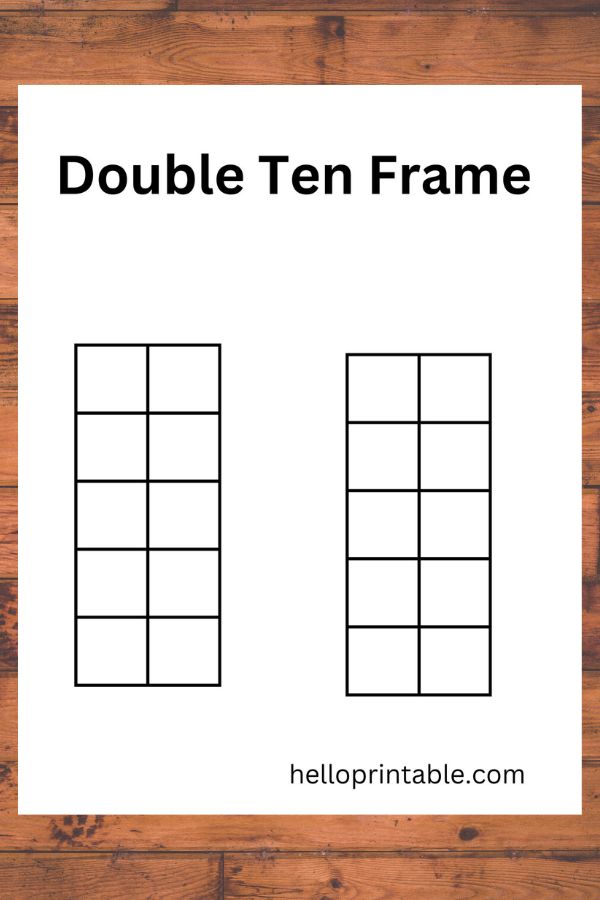 Double ten frames templates
Heart-themed free double ten frames template
Flower-themed count and color ten-frame template
Count and color ten frame worksheet
Double Ten frames 1-20 worksheets
Counting and numbers worksheets
Cut copy paste numbers worksheet for kindergarten