Double-digit addition worksheets for kids to practice math skills. Learn and practice 2-digit addition with single-digit (ones) and double-digit plus double-digit columns.
Teaching kids how to solve double-digit addition by summing one column first and then the tens column.
This post may contain affiliate links. Please read our disclaimer for more information.
Math 2-digits addition free practice worksheets
Download these free math double-digit addition practice worksheets for kids. You can use them as classroom practice and math centers by laminating them or keeping them in a sheet protector and having kids solve them while doing math centers at school.
Homeschooling moms can use these math addition worksheets for extra practice and enhance their child's mathematical number skills.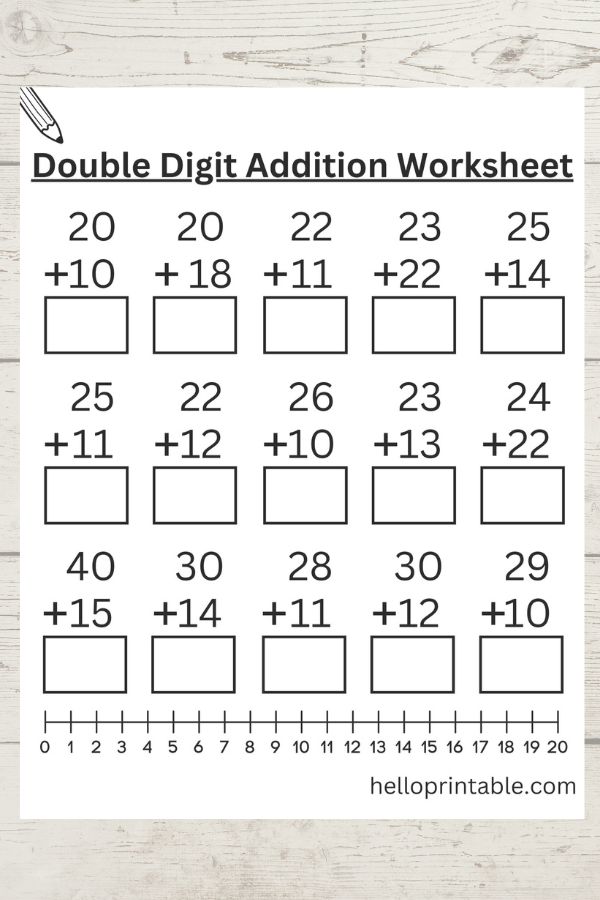 More related