The printable alphabet flashcards are created to help your child learn the letters of the ABCs, upper case and lower case, and should be able to recognize their letters. The best part is that these printable alphabet flashcards are free.
These ink-saving flashcards are great for coloring and making a small travel learning book. Also, this is perfect for laminating and practice writing for small kids. That said, this flashcard set has multiple uses depending on how you want to use it.
You can also use these alphabet flashcards for dot art or playdoh class activity.
These alphabet flashcards are great for Montessori, preschool, and kindergarten kids. Moms who like to homeschool can use it for letter recognition. Parents can make this a small travel book for coloring and learning activities on a flight or car rides.
This post may contain affiliate links. Please read our disclaimer for more information.
Free printable ink-saving alphabets flashcards
These simple printable alphabet flashcards are just right for a child to learn letters and images starting with the letter of the alphabet. Each card has an uppercase and lowercase letter and a full opportunity to color them the way they like and practice writing alphabets.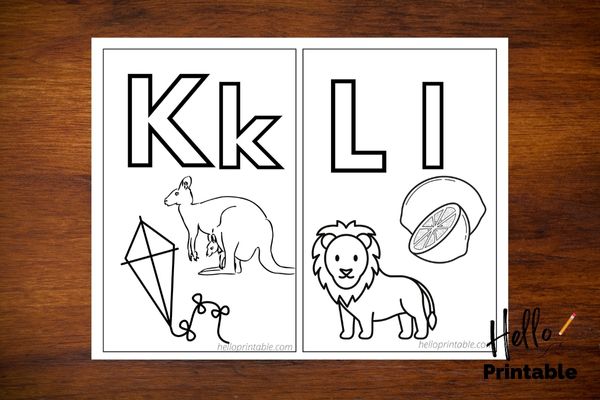 More tips for using these alphabet printables.
Make it an alphabet book, and put a ring around it for classroom use.
Print on colored paper; that way, you can save a lot of ink, and the printable flashcards look nicer. Since the orientation is landscape, you can print and cut them, Staple or ring bind as per your preference and use.
More Related posts
Letter hunt printables for kindergarten and preschool kids
Learning Alphabets printable coloring pages