Most kids learn their letters of the ABCs when they are 4 or 5, whereas some start learning through play as early as at 2. Letter recognition is important at every stage of learning. You can help a toddler or a preschooler to learn ABC in a more fun way, either through play, coloring sheets, or alphabet books.
Alphabet worksheets are a great activity for preschool, Pre-K, and kindergarten kids to strengthen their basics as they move ahead.
This post may contain affiliate links. Please read our disclaimer for more information.
Learn Alphabets with a coloring sheet printable
Here are preschool activity worksheets for alphabet learning. These worksheets are great for classroom use or use for homeschooling. Keep your child busy learning the ABCs' letters and new vocabulary words that start with a particular letter.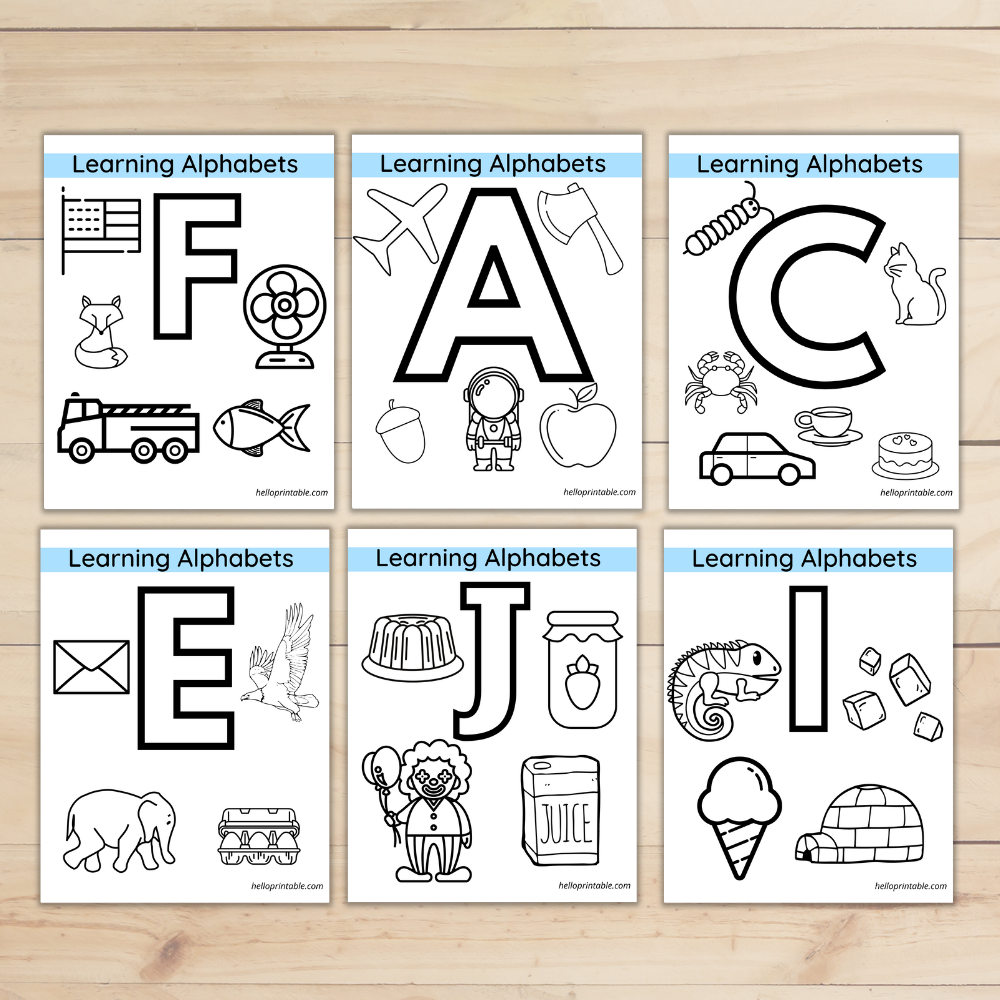 Get these amazing learning alphabets worksheets bundle on my Etsy shop.
Write alphabets Practice worksheets for preschool and kindergarten kids
For more practice for a 4 to 5-year-old, writing lower case and upper case alphabets is a great way for them to think about what comes after a letter. Kids can work through the whole ABC worksheet by going back and singing again simultaneously.
Practice writing alphabets in cute eggs theme worksheets are free to download.
Uppercase alphabets worksheet
Lowercase alphabets worksheets
Related
What comes before and after alphabets worksheets
Math worksheets for kindergarten
Thanksgiving Printable activity worksheets for kids