Give your children a printout of the USA Flag to color in. Keeping kids busy on patriotic holidays with printable activities is a fun way to make them learn and enjoy. Try this printable US-Flag coloring sheet (landscape) for kids to color it red, blue, and white. Blue stars with red and white stripes.
With a whole page dedicated to the flag, you can use paints, crayons, markers or color pencils if you want. It depends on what your child likes to use most. Let's bring out the patriot and artist in the them.
Among other July 4th activities, identification with the flag is also important. The perfect activity for July 4th parties and summer camps to keep kids engaged is coloring the flag. This also helps your child learn the names of basic colors and easily spot them from their art kits.
USA Flag Coloring sheet (landscape) – July 4th and patriotic holiday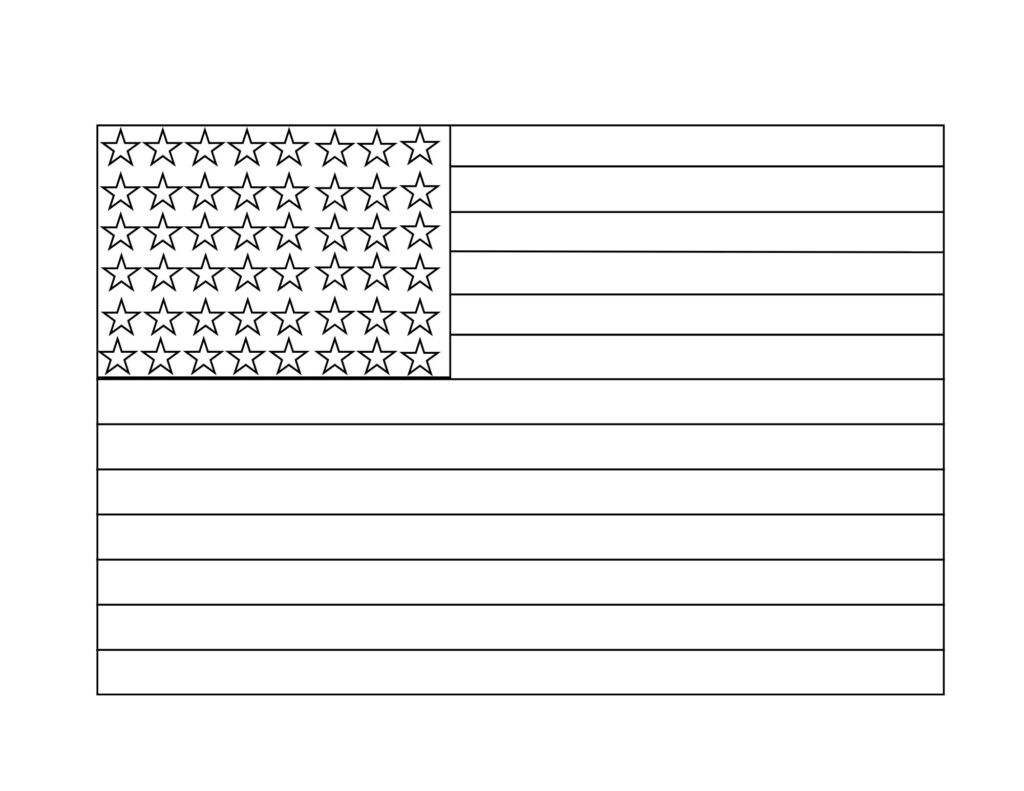 USA Flag print for preschoolers
Preschoolers need larger images to color as they have tiny hands. Coloring in small areas is a bit overwhelming for them. Here is an easy-to-color USA flag printable for small kids.
July 4th coloring printable sheet for kids.
If you're looking for more July 4th activities for your young ones, we've got more for you, here.