Here you can find a variety of spring coloring pages for free. Beautiful spring flowers, butterflies, spring-themed Easter Eggs, flower pots, rainy spring and many other spring coloring pages.
Also, for younger kids, who prefer easy coloring sheets, we have butterflies, ladybugs, easter eggs, and flower coloring pages with a lot of space for little hands to be creative with colors, paints or markers.
Spring coloring pages are great for home activities to keep kids busy during spring break. Print one sheet a day for the month of March or April, and let the kids have fun coloring. We have a wide collection of coloring sheets perfect for younger kids, teens, or even adults – Everyone can enjoy color therapy at home with kids.
This page may contain affiliate links. Please read our disclaimer for more information.
Free Spring coloring pages for kids and teens
These are easy butterfly coloring pages perfect for toddlers and preschoolers.
Huge Easter egg coloring sheet perfect for preschoolers and toddlers.
Beautiful flower pot with so many flowers.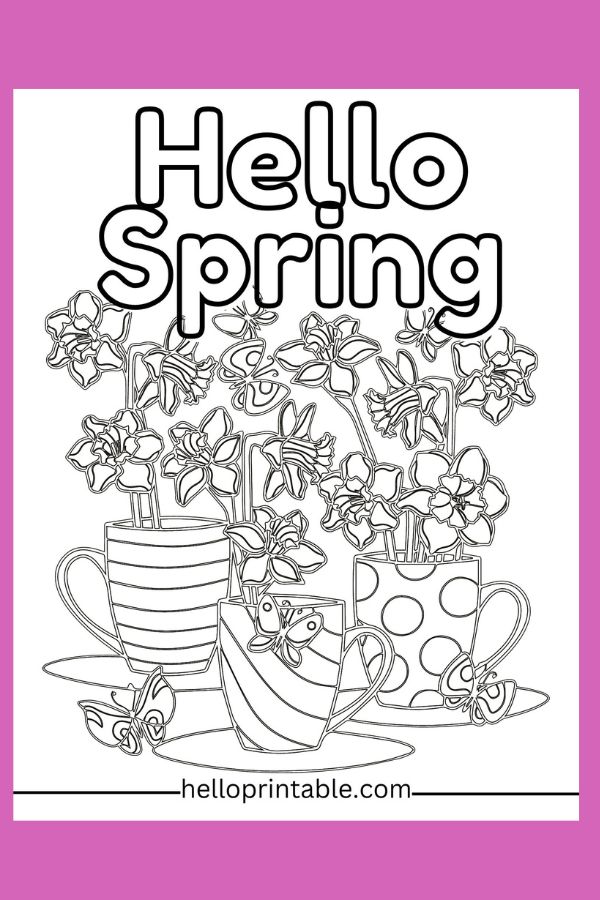 More related
Easter Printable activities for kids.